I think my favorite class this past semester was my Children's Literature class. I love to read, I love to see my children read, and I love to read with my children so this was the perfect class! We did a lot of weekly projects in this class.
Back in the old days kids went to school with a HornBook. A HornBook had information on it that students would use as a reference point during their school day. It looked something like this:
One of our first projects was to make our own 21st century HornBook. I bought a cutting board from WalMart, used some Modge Podge and went to town. One one side I put the food pyramid and how to read a food label and on the other side I put a keyboard, common shortcuts, fonts, and favorite websites.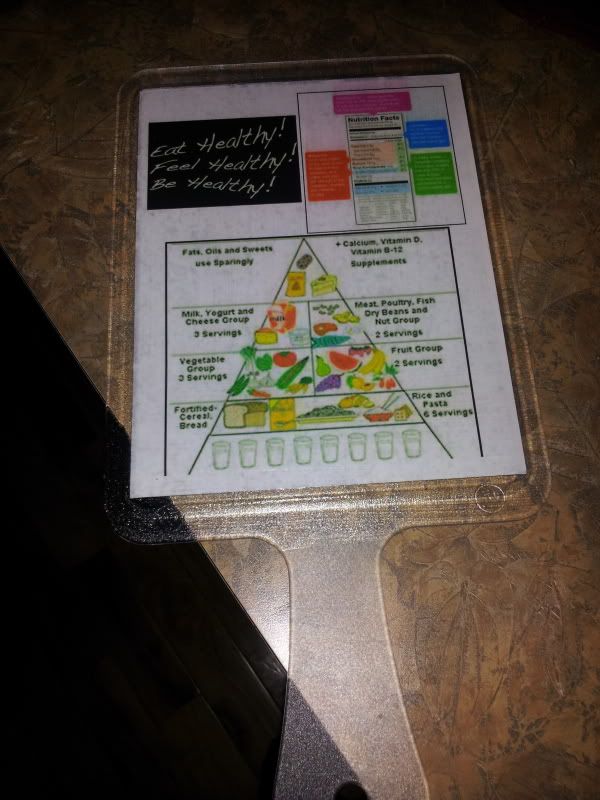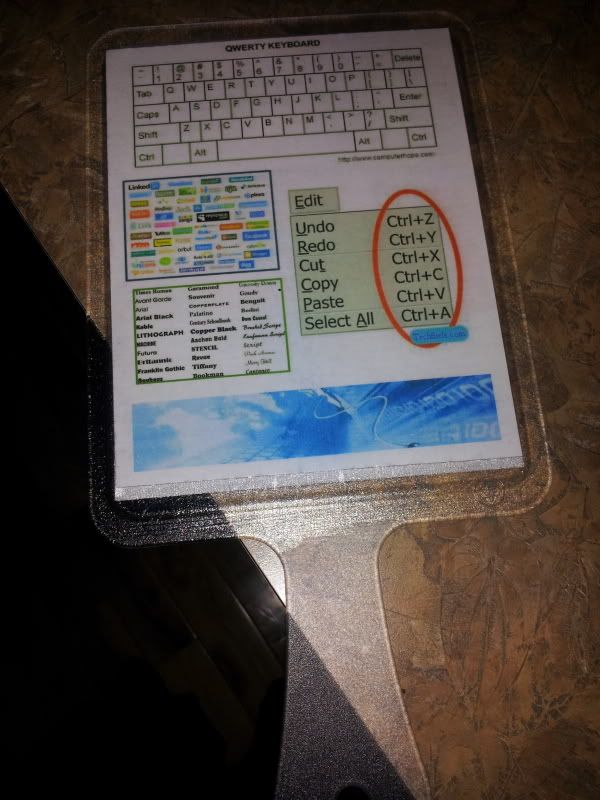 We also made our own Children's Book Award. Mine was called the "Sharon Garner Young Mother Award." The criteria for my award was that it must be written by a mother who has young children and the book must contain a moral from which the children could learn.
We also had to give our award to a book that met our criteria. I selected a book that my parents gave to my daughter. This book was written by a friend of theirs. I do not personally know her, but I do know of her. The book I chose was
Penny Sue:The Pure Hearted. Penny Sue
is about a young girl who befriends a new girl in her class at school. The new girl takes a long time to warm up to her and Penny Sue gets discouraged. Eventually Penny Sue learns the reason the new girl is distant. Penny Sue became a friend to someone that desperately needed a friend. Although I did not make the illustrations part of my award, the illustrations in this book are phenomenal! Penny Sue was written by Serena DeGarmo and illustrated by Arielle De Marco.
You can buy
Penny Sue:The Pure Hearted
on Amazon.
Click here to go to Amazon to buy Penny Sue
.
Our big project in this class was a Book Review Portfolio. We had to review 40 books in our portfolio. We had to review ten Caldecott medal winners, ten Coretta Scott King book award winners, and ten Newbery medal winners. The remaining ten could be medal winners of our choice. We could also choose honor books as well.
Here is my favorite from each category.
Caldecott Medal-Noah's Ark. This book is a picture book. I loved the illustrations in this book and seeing how it told the story of Noah and the Ark through pictures.
Coretta Scott King Illustrator Honor Award-
Brothers in Hope:The Story of the Lost Boys of Sudan.
This book is realistic fiction picture book. It tells the true story of the Lost Boys of Sudan. This is really interesting and I hope to one day have this book in my classroom.
Newbery Honor- Hatchet. I read this book in honor of my brother-in-law who is an Eagle Scout and my sister said he loved these books growing up. It was a quick and easy read. I could see young boys really getting into this book.
Our final project in this class was to plan a week of lessons based around a book. Since I hope to teach older students I chose a novel,
Bud, Not Buddy
by Christopher Paul Curtis. This book is a Newbery Medal winner and a Coretta Scott King Award winner. I really enjoyed this book and would love to use my unit in class one day.
During class we also had to construct our own class library. We did this with our table and I think we did a fabulous job on our library! Thanks to my friend Stephanie who always made sure we had tons of craft supplies on hand! Thank goodness she had an old box in her car or I'm not sure what we would have done. We enjoyed having a little fun during this class and not working too hard.